DevOps engineering sounds like another fancy job title in the tech industry, which is true, but it's also one of the most in-demand jobs at the moment. The scarcity of proficient professionals in this sector also makes it a compelling career option if you're going into IT.
If you're not afraid of managing the software that keeps tens of companies running, you already have what it takes to be a DevOps engineer. All that's left is to attain the required educational qualifications and skills to land your next job.
This article will help you through that. While you already have what it takes, this article will show you the necessary academic qualifications and soft skills you need to succeed in DevOps engineering.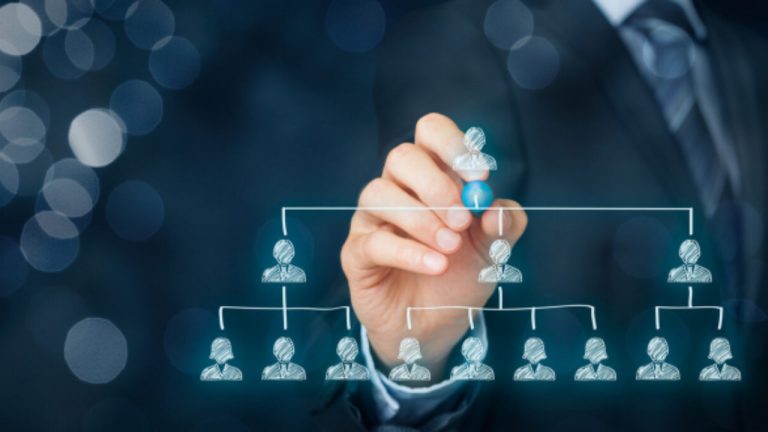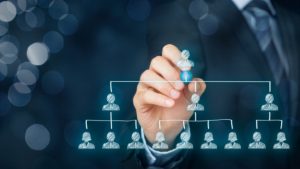 DevOps Engineer Job Description
The primary function of a DevOps engineer is facilitating communication and collaboration between the IT sector and the developers writing code for the organization. In other words, they ensure that employees in the organization are capable of working with new software and products.
In other words, the DevOps engineer is simply like the IT staff to the IT staff. Since DevOps involves working with IT staff almost 100% of the time, it needs no telling that the average DevOps engineer is someone with extensive knowledge of IT-related stuff.
The path to becoming a DevOps engineer isn't a very straightforward process, as the roles of the average professional differ across companies as well. The following sections will outline the roles and responsibilities of a DevOps engineer and how exactly to become one.
DevOps Engineer Roles and Responsibilities
A DevOps engineer is both a member of the technical as well as the management staff. Due to their extensive knowledge, they occupy one of the most important roles in the IT department of most organizations. In some cases, companies combine their role as part of another superior role like the CTO.
With that said, here are some of the roles you should expect to see in the job description for a DevOps engineer in the average American or Canadian company.
DevOps engineers are usually saddled with the responsibility of testing a piece of software to ensure that it works as it should before it rolls out to all employees across the company. Thanks to their management powers, they typically get help from other employees in the organization on request.
While this is not the norm, it's not uncommon for DevOps engineers to get their hands dirty, building stuff for the organization. Since the average DevOps engineer has extensive experience with writing, reviewing, and testing programs, helping out as a senior developer is usually second nature to them.
With the rise in the number of ransomware attacks on organizations in recent years, companies have discovered the need for enhanced security for the programs they use internally. Since the DevOps engineer is typically the most high-ranking tech executive, they also take responsibility for security.
Thus, a DevOps engineer should ensure that all computer programs are built with the highest level of security possible. They also test apps with this in mind, and if they're leading the development team, implementing necessary security protocols will be much easier.
Qualifications and Necessary Skills for a DevOps Engineer
As explained above, a DevOps engineer is typically in charge of some of the most demanding IT roles in an organization. As such, they need to be vastly educated and expertly skilled to carry out all of their duties within the organization effectively.
With that said, there's little need for an explanation of why a DevOps engineer must acquire a vast pool of knowledge. Without wasting time, here are the skills and academic requirements for the average DevOps engineer in an American or Canadian firm.
Educational Requirements for a DevOps Engineer
Being a DevOps engineer is less about your academic qualifications and more about your experience and skills with developer products. Since you're expected to work as an intermediary between developers and IT specialists, you should have advanced knowledge of development, tailored to the specific needs of your company.
For a good chance to become a DevOps engineer with a top company, you should consider completing a degree in computer science, with a focus on software development. Hands-on experience with software development is also a requirement, but this isn't an academic attainment per se.
Technical Requirements for a DevOps Engineer
In most cases, your college degree won't do much in an interview for a DevOps engineer. Instead, you must be ready to show how well much technical and soft skills you have to be considered for a DevOps position.
Here are some of the technical requirements and soft skills you need to develop to become a DevOps engineer.
The job description reads that the DevOps engineer will be the intermediary between the IT staff, the developers, and the rest of the company. How do you perform excellently in such a position if your communication and collaboration skills are not better than average, at least?
A DevOps engineer usually asks and provides feedback on programs and might be required to use developer tools to collaborate with other developers. Excellent communication and collaboration skills are required to perform the functions of a DevOps engineer excellently.
 Experience with development tools
More often than not, a DevOps engineer will be required to deploy websites, programs, and apps. Proficiency in all developer tools that the company's development team uses is required to take up the job of a DevOps engineer in any establishment.
Some of the tools you should consider mastering as an aspiring DevOps engineer include Git, GitHub, Kubernetes, AWS, Docker, Google Cloud, Selenium, and Azure. Proficiency in a few programming languages is also a plus for any aspiring engineer.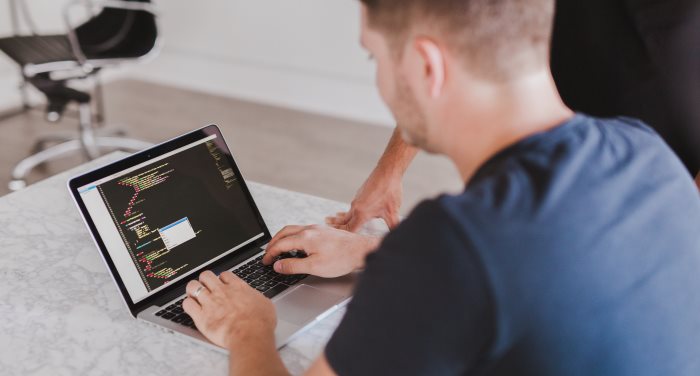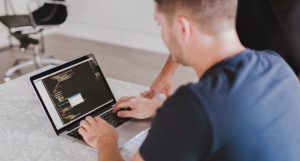 Conclusion
Apart from the fact that the name sounds fancy, there are many other reasons why you may want to pursue DevOps engineering as a career. However, the path to becoming a DevOps engineer isn't as straightforward as you think.
In this article, we've listed all the educational attainments you should pursue while hunting for a DevOps job. Also, there is a comprehensive list of the technical and soft skills that give some engineers an edge over others during an interview.
You have to wait 35 seconds.
———————————————————-